Tuesday, August 27th, 2013 at 8:39 am
After asked too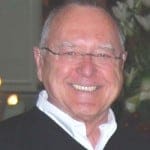 often about my online business I plan to refocus my blog from general business info to how to earn a living online. It is possible, just like any other industry. The problem with Internet Marketing (IM) is too many people are selling 'how to make money on the Internet" or 'how to make money at home' when they are not actually doing it…just selling how-to pubs.
I integrated the Internet into my business before the World Wide Web. That was in the '80s when managing networking hardware international distribution channels from CA. Since then I've expanded my consulting practice via the Internet along with adding peripheral business along the way. Fortunately, I saw early on the commercial value of the Internet, especially domain names.
JVZoo Product Feed

Explaindio Video Vault

How To Get Whitelabel Animated Explainer Video Templates And Sell Them To Online and Offline Business On Autopilot.