THREE REASONS TO START A BUSINESS ON THE SIDE
Wednesday, November 27th, 2013 at 1:21 pm
I'm an example of someone who started a business on the side while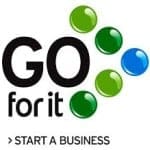 working for someone else. Many years ago I began consulting to entrepreneurs while director of marketing for an ultra major aerospace defense corporation. My clients came to me. I gave freely of my ideas and how they could solve problems.
One day I decided to charge for what I knew and began consulting, working evenings and weekends. Pretty soon my business grew to the point I had to make a big decision. I left the corporate life and went full-time.
I believe there are three key reasons to start a business on the side.
There is a demonstrated demand for your expertise.
Like me the business comes to you and starts itself. Or you have a hobby and create things people ask for and are willing to pay to get. Think about Famous Amos or Debbi Fields (Mrs. Fields Cookies).
A neighbor tinkered with electronic gizmos in his garage just because he enjoyed it. He came up with a device that several communications companies wanted to incorporate in their products. He started a business, patented his device, sold manufacturing rights, made a lot of money, and continued tinkering in his garage. He now has 30+ patents and tinkers away with a small development support staff.
A friend's interests in engines of all kinds led him to develop an electronic ignition device easily installed by hobbyists. He gave some away then sold some to cover the cost of materials. This led to starting a manufacturing company that became his primary income source.
You need extra income.
You may not want to run a business of your own, but you need to pay unexpected bills. Even with good planning we may come up short once in a while. The quick way is to get a second job. That's just trading more hours for more money.
A better way is creating a sustainable income stream that lets you work when and where you want. That means starting your own business. It is fairly easy to learn how to earn money on the side without taking a low paying job at a big box store of one kind or another.
You have an idea you want to pursue for profit.
Some of us get ideas that go beyond the hobby stage. We are convinced they can be profitable. Our situation does not allow us to quit our job. We begin developing our idea with monetizing it the goal. We simply want to make money and think this is the path.
The easiest way to make money is working for someone else. They take the risk and all you have to do is show up and do what they tell you to do. The better way is having your own business. The Internet is the most cost-effective place to do that. You have virtually no overhead on the Internet. There are costs, but those costs are easily managed if you have an extra $100 or so a month to get started.
The big online business challenge is learning how to do it. That's where people like me come in. I earn on the Internet and earn more teaching people how to make money on the Internet.
Sign up to receive business tips by email. Get your copy of the Ultimate Online Profit Model.
Filed under: Business
Like this post? Subscribe to my RSS feed and get loads more!