Tuesday, May 16th, 2017 at 9:48 am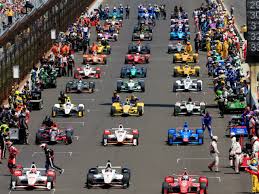 Memorial Day each year the Indianapolis Speedway track announcer says, "Gentlemen, start your engines" to begin the famed Indy 500 motor race. Of course when female drivers are in the race the call is "Ladies and Gentlemen."
I want you to use those words and get focused on business. Make Memorial Day when you restart your business engine. Clean out your business closet. Get rid of stuff you do not use. Cut the clutter impacting your success.
Springtime is when many of us lose the zest of our New Year energy and commitment. We don't mean to. It just happens.
Weather draws us outdoors. For many vacation and recreation planning take center stage. Change of season can make it difficult to focus on business as we should.
So, let's refocus today and take care of holdover tasks we keep putting aside.