Saturday, October 5th, 2013 at 8:29 am
I'm passionate about my online business. Why would I otherwise be working at it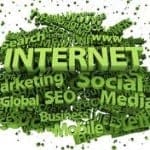 early on a Saturday morning? Or later driving 96 miles RT to attend the Dot Com Lifestyle meetup hosted by John Chow? Nothing thrills me more than checking stats for my various businesses and seeing order reports, cash deposits to my account, or proof of progress for one of my students.
I love my online business. It is what gets me up in the morning  and stokes my fires throughout each day.
JVZoo Product Feed

Explaindio Video Vault

How To Get Whitelabel Animated Explainer Video Templates And Sell Them To Online and Offline Business On Autopilot.