THREE SURE-FIRE TIPS FOR 2013 BUSINESS SUCCESS
Tuesday, January 15th, 2013 at 9:29 am
No matter how it we frame it the national economy and that of each state is stagnant.  Accept that business success is in your hands and do what you have to do.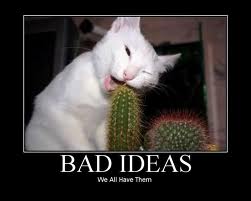 Tip Number 1
See your business for what it is, identify flaws, and take appropriate action.
Engage your board of directors.  Without a BOD in place set up an advisory board of perceptive business people and treat them like a BOD.  Be candid and listen to what they say.  Do not rely on friends and relatives.  Be engaged in the business community and put people on your board who have no personal or financial interest in your business.  Learn how to manage this task with help from your local chamber of commerce or a membership organization like Vistage (http://www.vistage.com/), a peer-to-peer mentoring association.
Hang out with people more successful than you are.  This can be difficult because successful people want to associate with their peers and people more successful than they are. I have had success reaching out to people I did not know, asking for a meeting over lunch or coffee to ask their help.  Of course, I received more invitation turndowns than acceptances.
Do not waste anyone's time discussing anything other than business and seek solutions.  Do not simply lay out your problems.  Plainly state the situation and ask, "I'm thinking about doing such-and-such.  Do you think that will help?"
Remember you will not get a date to the prom if you do not ask.
Tip Number 2
Concentrate on net profits.  The purpose of business is to create clients and ensure a return to the investors.
Hire an independent third party to review your budget with critical eyes and give sensible improvement recommendations.  By hire, I mean buy some time from a well-respected individual or firm.  Ask around and be sure to vet their credentials.  This is well-spent money.  When meeting with that person do not be defensive.  Try to learn something about your business when hearing what your 'best friends will not tell you'.
This is different from sharing glimpses of your financials with a peer-mentoring group.  Here you are paying for professional advice bound to confidentiality.  If warranted have the pro sign a nondisclosure document, especially if you business is engaged in propriety technology or must maintain customer confidentiality.
Budget adjustment is not just cutting expenses.  A well-informed, success oriented budget is no different from any success plan.  There must be reason applied to both sides of the ledger.
Tip Number 3
Hire a personnel consultant to review your operation.  This is more money well spent.  The challenge is to obtain an unbiased assessment of staff requirements and current employee competency.  Do not skew what they see with your voice of judgment (VOJ). This is a learning experience.  Be candid and share employee files.
Several years ago, this exercise pointed out many staff character flaws in a client company.  A reading of employment application letters and CVs identified a particularly dangerous person.  Rather than act immediately, the client company stalled on this issue and eventually paid many thousand dollars in a wrongful termination suit.
Remember – employee problems are the result of bad hiring.  Get professional help when reviewing job applicants.  Keep your employee policy documents up to date and have all employees sign an affidavit they have read them.  For ESL workers provide copies in their native language, no matter how well they speak English.  Ensure your employees fully understand their rights and yours as employer.  Get professional help developing your termination policy and each step in the process.
Marriage is easy and divorce is messy.
©2013 JoeArodotCom                                                                 http://www.joearo.com
JVZoo Product Feed

Explaindio Video Vault

How To Get Whitelabel Animated Explainer Video Templates And Sell Them To Online and Offline Business On Autopilot.
Tagged with: advisory board • board of directors • budget • Business • hiring • management • personnel • success • vistage.com
Filed under: Business
Like this post? Subscribe to my RSS feed and get loads more!