Tuesday, May 19th, 2015 at 8:54 am
Ever since I began curating content and sharing it on social media my followers have nearly doubled. Content curation is a simple and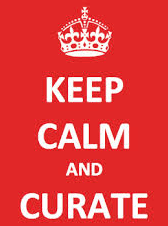 easy method of providing your customers what they need for success. 
It is nothing new. In fact, content curation has been around as long as Reader's Digest began publishing nearly a hundred years ago. A great example of successful content curation today is DrudgeReport.com. 
Matt Drudge rarely writes anything. His skill is headlines written for articles curated from news sites around the world. He posts those attention grabbing headlines linked to full news stories. That's it. A bare bones, 3-column page with an ad and teaser copy at the top and lists of headlines followed by links to writers and news sites by name. 
That simple easy-to-overlook site is one of the most visited on the web. And it generates $20,000,000 or more in annual revenue. 
I urge you to consider curating content for your readers. This post is an example of content curation. Following is a list of tools compiled by Sig Ueland that I grabbed off a web site and present on my blog for your benefit. – Joe Aro